Blasting
As we only work on Classic Automotive parts, we take the time to make sure your grit blasting is carried out with all the care and consideration needed not to damage your parts.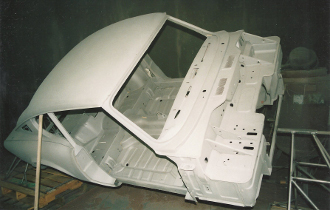 The operation of forcibly propelling a stream of abrasive material against a surface under high or low pressure to smooth a rough surface, roughen a smooth surface, or remove surface contaminants e.g. rust.
Large capacity Blast Room.
All sizes of components restored from brackets to complete cars shells.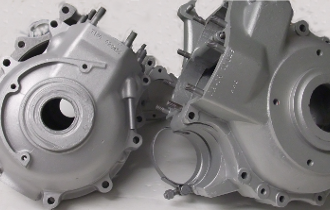 The process of removing surface deposits by applying fine glass beads at a high pressure without damaging the surface of a component or part e.g. satin finish on aluminium parts.
This application is mainly used on British Motorcycle parts to give that original look.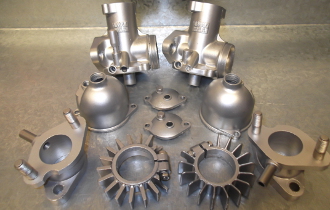 Ideal on Japanese motorcycle parts, to give that factory finish.
This is a combination of water and glass bead, used to give a bright and smooth finish to aluminium.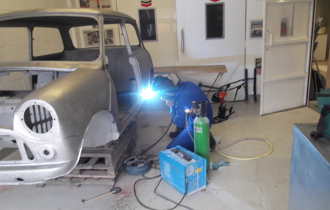 A comprehensive service is available in all aspects of fabrication and welding in relation to the restoration work undertaken.